Another update about all orders! There is a lot of progress, and some delaying…
ESPHome Doorbell
Finally the pcb's arrived for the ESPHome Doorbell. Due to chip shortage, I wasn't able to order fully assembled pcb's I normally would. Yet didn't want to let you waiting for weeks or even months. Luckily I've got the out-of-stock-chips myself! So I ordered them without the component.
So after some reflowing and cleaning up, I've got enough pcb's to deliver the backorders. ☺️
Ethernet readers … delaying
While ordering a lot of new pcb's at JLCPCB, they made a mistake. They say its my fault and I'll blame them. Long story short: I use a header in the design for the ethernet module connection, yet I don't place them in assembly. So last two orders they decided to add it to the pcb 🤬As this is a big order and they're not refunding as they assume it's my mistake, I've got 2 options:
Order them again: cost me more money, and will take at least 1,5 week before I'll receive them. Problem: not all components are on stock, resulting in more delaying.
Desolder the header: This is a nasty job. Tried the hot plate, no success. Tried the hot air gun, goes relatively easy, but needs a lot of flux and solder wig to remove left solder in the holes.
Now as I don't want too much delay (you're already waiting for way too long), I've chosen for desoldering. I ordered an desolder gun with soldering and pump in one. That should desolder the headers quite easy and neatly.
Luckily the ethernet backorders are around 30 so that will be done as soon as the gun arrives.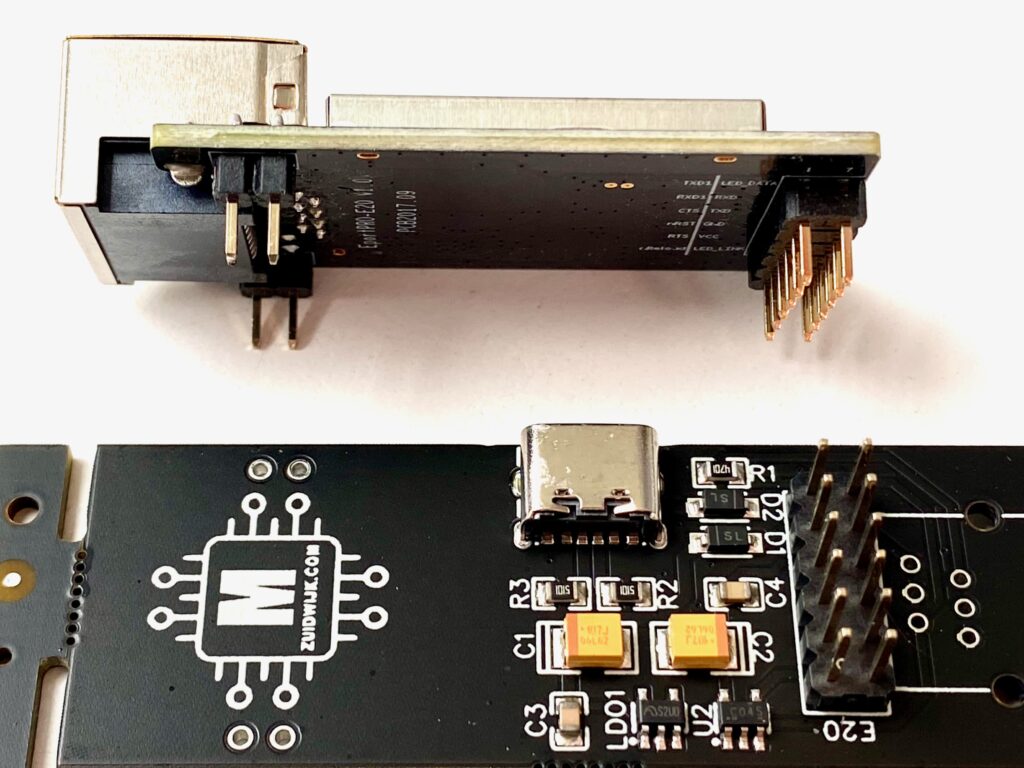 SlimmeLezers
I've got more and more pcb's ready to sent. I've got about 80 cables and than I'm out of cables. Luckily I've ordered the cables pre-made (600 & 1000) and the first 600 will be delivered next Monday. By then I hope to have many more pcb's ready so I can box them, label them and ship them to their new Happy Smart Home ☺️
By now I should have plenty of pcb's, wemos's, headers, cases, shipping boxes… so it's all about producing now.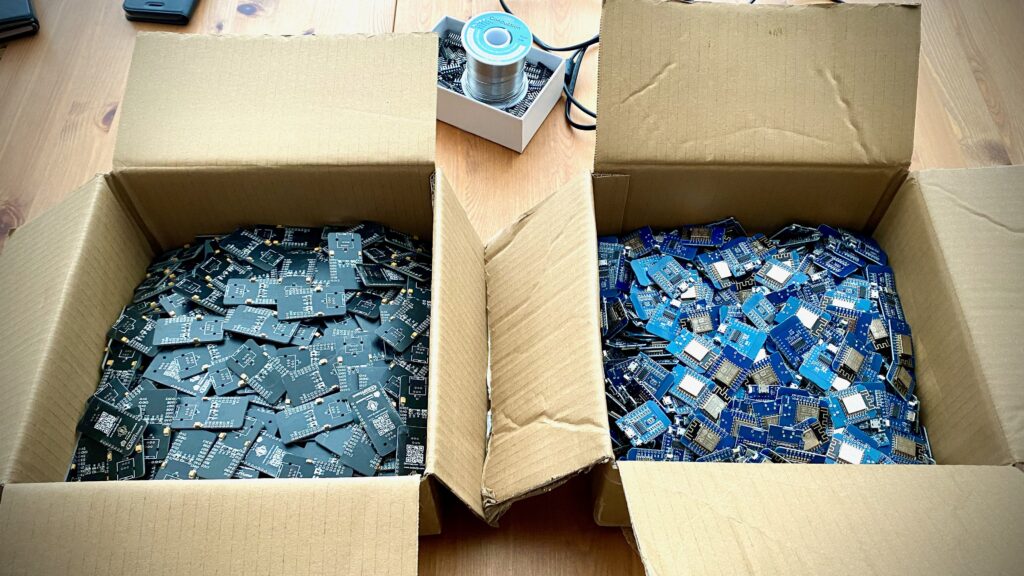 Please bear with me, as I'm soldering as much, as quick and painstaking to fulfill every order…
Another batch has already been shipped: