Another update,… a lot is going on, yet the production is making progress!!
Sorry
First of all to all waiting customers (either your order, or an answer on your support request): Sorry!!
I've been working very hard the last few days to make sure I can deliver the product as soon as possible. With that, I got a little over my head and couldn't answer to all you as fast as I normally would have.
Cables
I used to make each cable myself, which normally was fine to do. With all the orders, that was taking way too much time. So I've ordered custom made cables which probable will be delivered end next week.
PCB's
I've received the first half of the ordered PCB's and the next half will be delivered probably tomorrow or the day after. With that I've got more then enough to make all backorder and more.
Components
About 70% of the ordered Wemos is already delivered and tested and ready to be soldered on their PCB. Even the desperately needed RJ12 headers has been delivered to produce 80% of current backorders.
The product
Today I was able to produce 150 pieces, which will be shipped within the next few days.
Next week I will produce as much as possible to make more waiting customers happy with their SlimmeLezer. I've manages to get a week of on work the week after (last week of august). That means I can solder 24/7 to finish the last backorders.
I hope this will make all waiting customers a little more satisfied and clarifies why some have been waiting (too long) for a reply on their requests.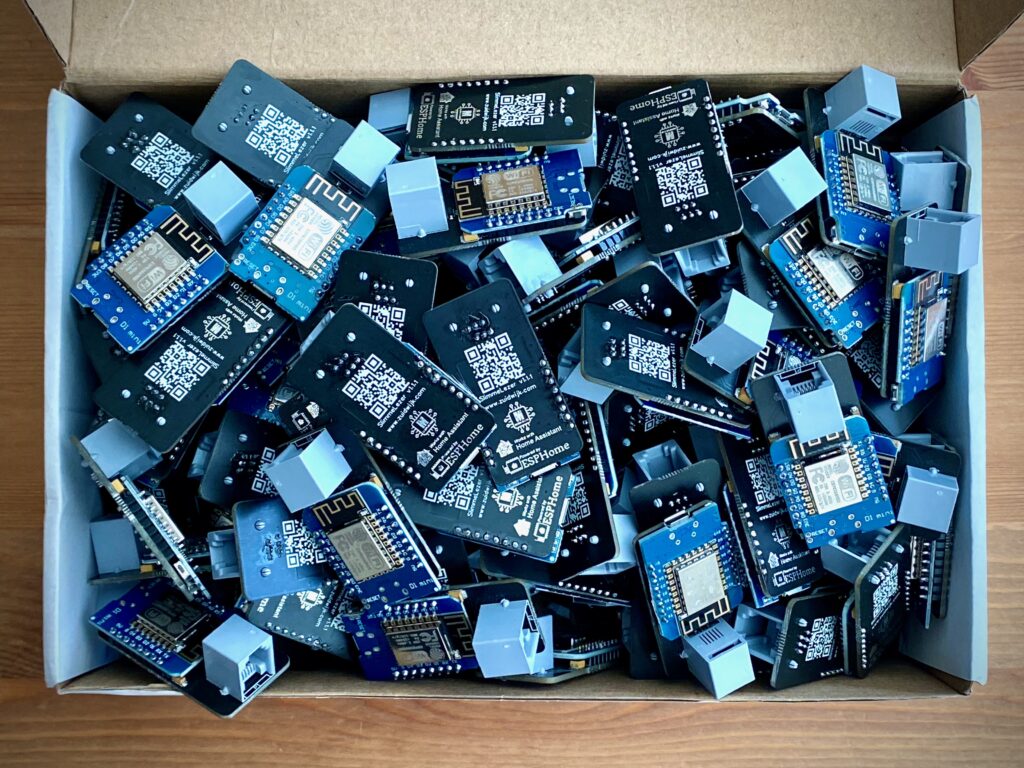 It doesn't look much, but above photo shows the 150 made, ready to use SlimmeLezers.