The new SlimmeLezer+ will be in stock today! At this moment I've got 180 (+ some extra for spare) new full assembled PCB's on stock. There are 60 more coming within a week. My printers are printing nonstop cases for these pcb's. There's already 90+ cases printed and another 90-ish will be printed in next 3 days.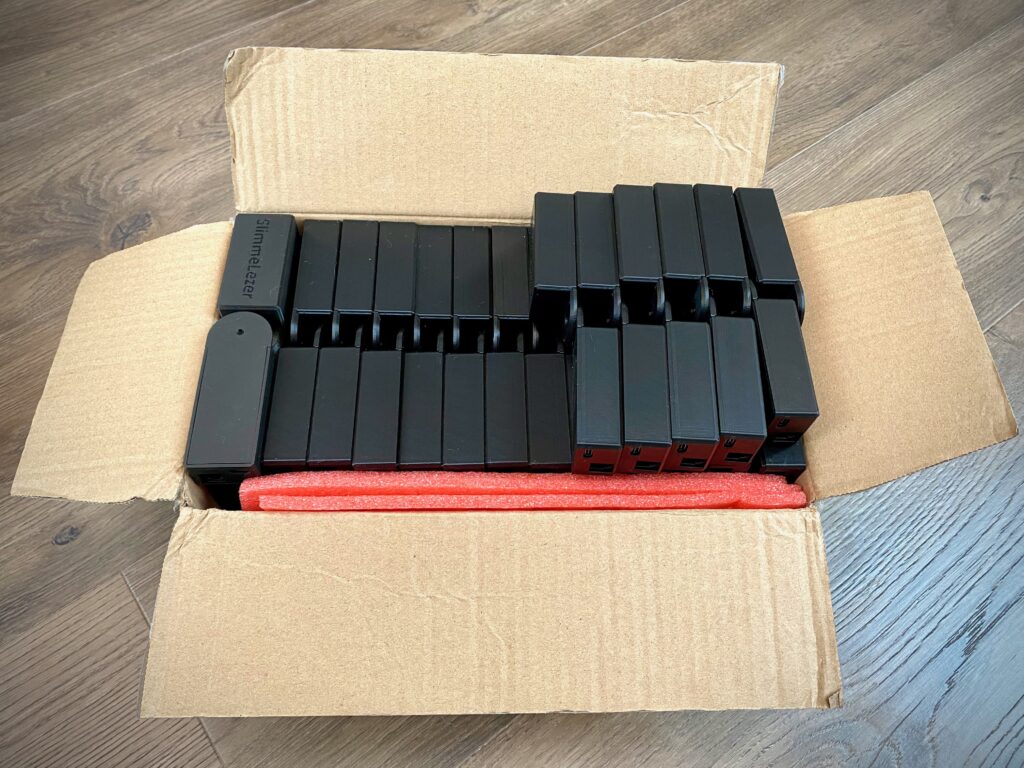 The next challenge is to order more to keep the stock filled… Well, easier said than done unfortunately 🙁
At this time the esp12f, the (infamous) RJ12 header and the serial chip CH340C are not on stock, so I can't order more until that is restocked at JLCPCB. I ordered those for my private stock (nice feature of JLCPCB). Yet the CH340C was canceled due to undeliverable … The next 60 pcs are delivered with a more expensive chip, the CH340B (2,5x more expensive). Because of the chip shortage, I've made a 2nd version where the CH340C is replaced by the SIL2102 (6x more expensive), just to be able to deliver.
I'm also in contact with another PCB manufacture to see if they can deliver and what the price will be.
For now I'm able to deliver 180 (+ 60 next week) SlimmeLezer+. There can be a few day's delay if the orders go faster than my printers.