Time for an update!
Last week I received two boxes within each 150 SlimmeLezer+'s. I didn't had enough time to check them all, so that's an ongoing task I'm working on. The first impression is very good! They're soldered very good (no issues like the other manufacture).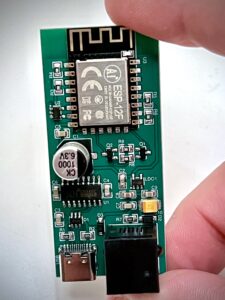 The 2nd order is already at the Dutch Customs on Schiphol and is expected to be delivered this week. The 600 will be in the webshop very soon. And I'll be ordering another 600 due to the high demand.
---
First batch of 300 will be ready soon. The manufacturer PCBgogo confirmed that the batch of 300pcs will be ready around 30th November. Shipping via DHL will take about 5 business days. After receiving them, I will have to check and flash them all to be sure I don't send doa's to my customers 🙂
Another 300pcs produced via Pcbway will be ready somewhere near 14th December, and will undergo the same procedure with shipping and checking/flashing.
That means I'll have a stock of 600 in December! That stock is for a short time, I think, as there are 700+ subscriptions for the SlimmeLezer+.
New orders
Obviously I'll making new orders, depending on the quality and requests. These orders might be bigger than 300, yet I'll have to wait until I received them and if there's still a high demand.